Meet our trainers.
All of our trainers are qualified horse people who are interested in teaching their knowledge and sharing their experiences.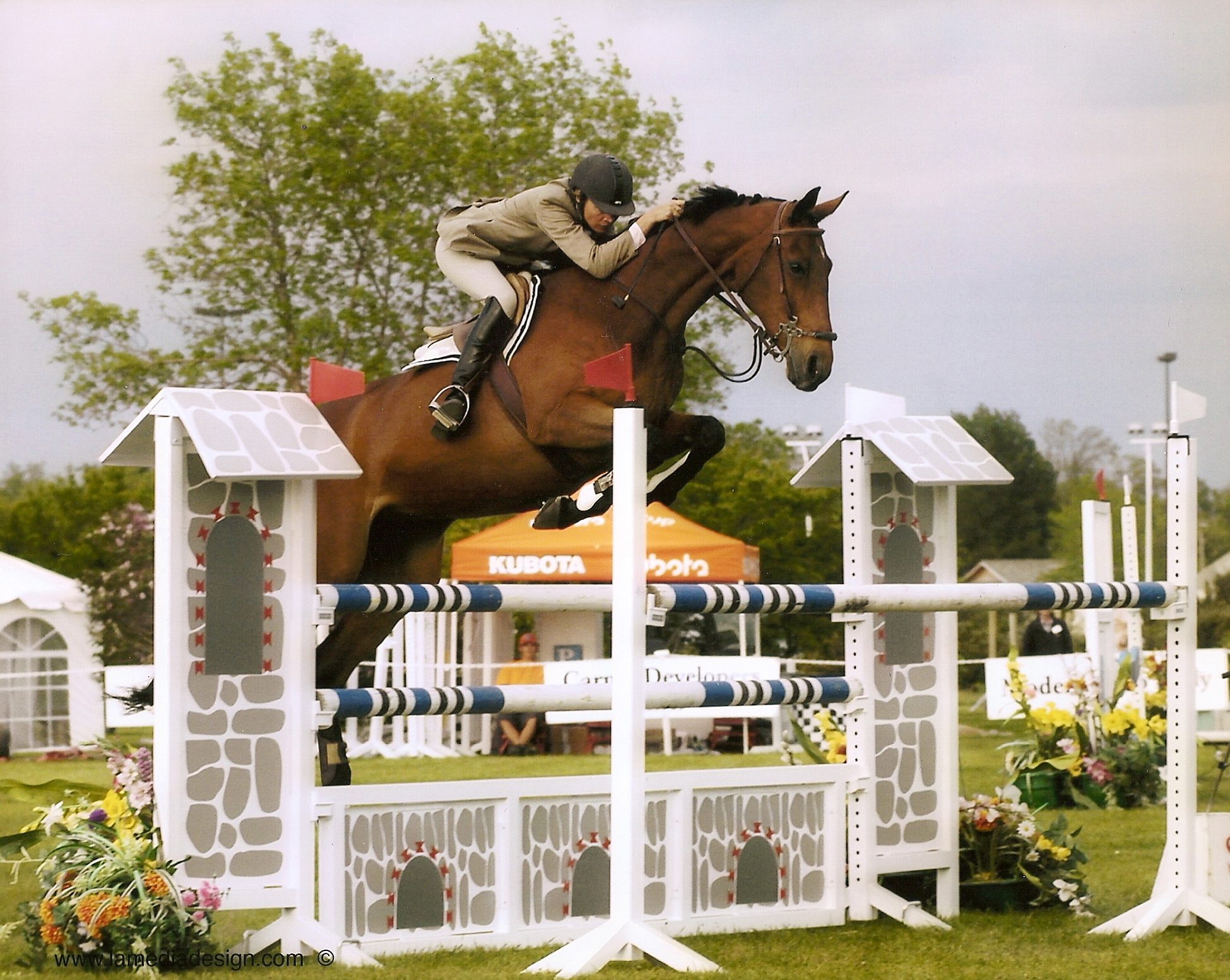 Tosca
Tosca Kocken started her riding career at the age of 9. Tosca went on to compete as a junior rider all over Canada, Washington, Oregon, California, Arizona and the Eastern United States. Tosca won the CEF Medal finals in 1983, placed third at the ASPCA Maclay finals and nineth at the USET Finals in 1984 on her horse Stepenwolfe. From 1991 to 1993, Tosca showed in the Open Section 1 and 2 at Spruce Meadows, on her horse Charon, with very good placings. Tosca has also won the BCHJA Amy Dundas Memorial Trophy for Best BC Bred Jumper 6 years in a row and won the Baby Greenand Young Horses Development Champion in 2007 for her horse "Hey you".
Tosca is a familiar face at horse shows throughout Canada and the United States. She is EC Certified. She has bred, trained and taken many students and their horses to Championship levels. In 2000, Tosca built Twin Rivers Equestrian Centre with a vision of offering a centre that provides excellence in all aspects of equestrian riding. The atmosphere at Twin Rivers is one of strong horsemanship, safety and fun. She welcomes every type of equestrian and is continuing to develop her business and farm into one of the finest in the Lower Mainland and takes great pride in that fact.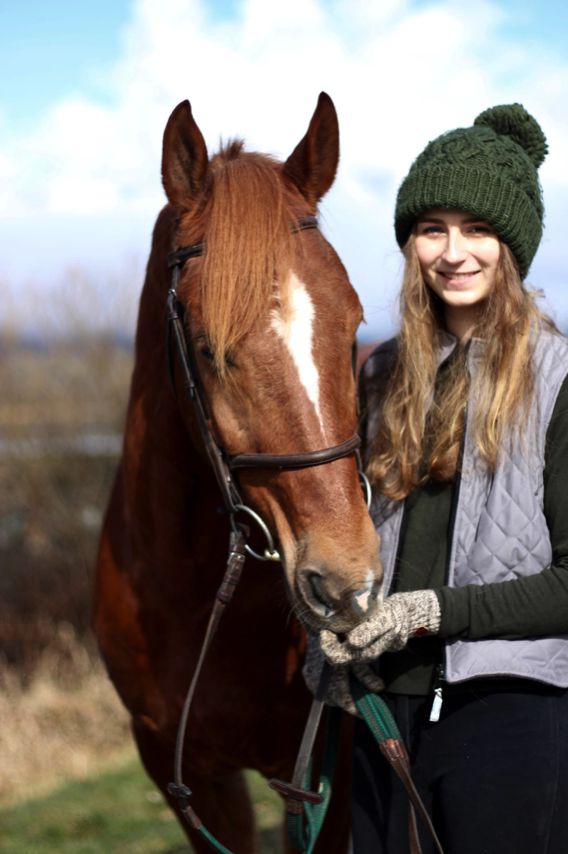 Alora
Alora de la Court started her riding career at the age of 8. Since then Alora has gone on to explore many different avenues of the horse world. She achieved certification up to Level C2 through BCLM Pony Club, is EC certified up to Level 6, competed and placed regionally in 3-day events, hunter/jumpers, and on the Grand-prix field, and has experience training young and/or green horses for CHA clinics and school strings through different barns and ranches in the Fraser Valley.
She has experience coaching riding lessons and stable management through years of Pony Club, and taught introductory vaulting, assisting trail rides and western lessons, and safe horsemanship while working as a wrangler at a local ranch and summer camp.
Alora is completing a BAHK in the Kinesiology stream, and equine/equestrian functional therapy certification, as well as starting hands-on Equine sport therapy courses in the next year. Having found a passion in coaching, Alora is certified through Equine Canada, and approaches her teaching from a broad background in building strong horsemanship. Alora also works with Tosca which allows Alora to learn invaluable training methods that she uses while teaching her students.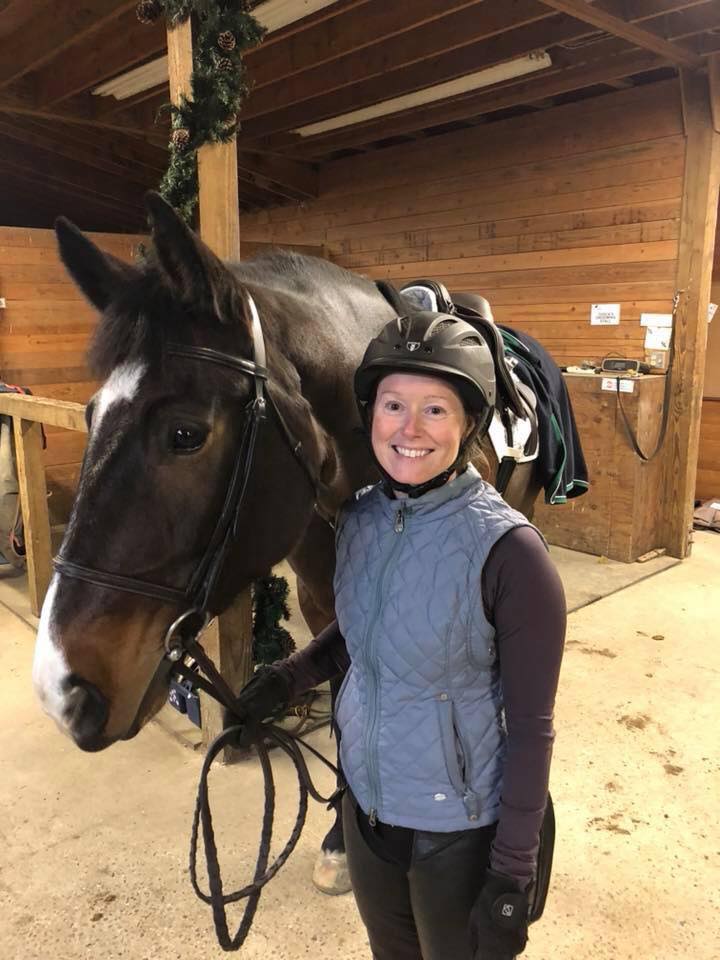 Megan
Dr. Megan Pinfield, whose barn name is Meg, has been riding on and off since the age of 8 yrs old. Meg boards her own horse at Twin Rivers Equestrian and enjoys being part of the Twin Rivers team, where she shows, trains and works with Tosca Kocken. When she's not at Twin Rivers teaching our young riders, Meg is a Registered Clinical Counsellor and published author who writes frequent articles for Horse Sport magazine and Canadian Horse Annual.
In her private practice Meg specializes in helping Equestrians reach the peak of their success. Her Equestrian Counselling and Sport Psychology practice helps riders overcome fear, anxiety and other factors that effect their riding success. Meg enjoys helping nervous riders work through their fears and be ableto develop a bond with their equine partner. For more information about Meg or to read some of her Equestrian articles visit her website at: pccc.ca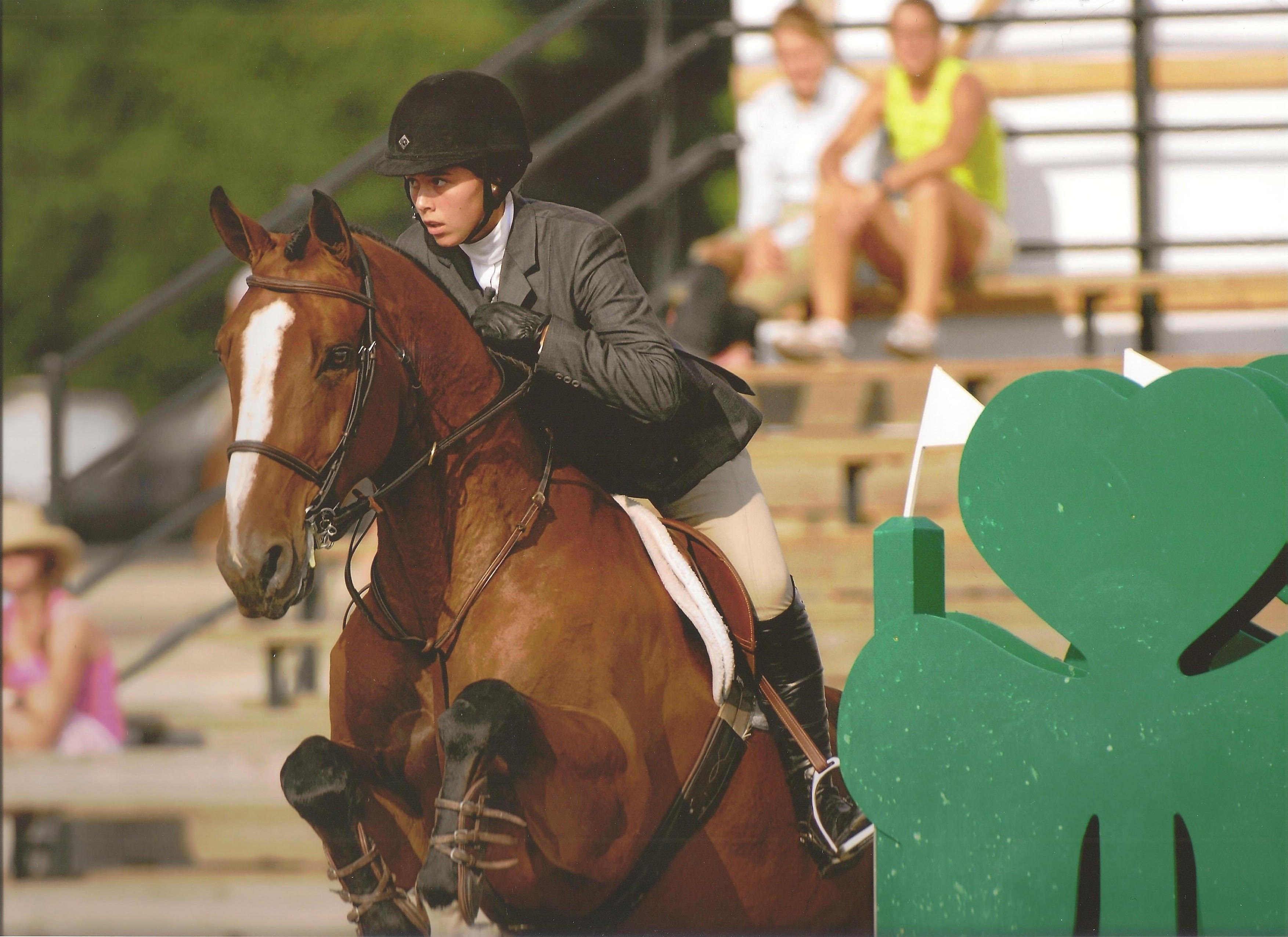 Jessica
Jessica Rex began riding at the age of 6, spending weekends with her dad on the trails and in the ring. At the age of 11 started riding with Tosca. Under Tosca's guidance, Jessica became an accomplished rider qualifying and competing in the hunter and jumper divisions throughout Vancouver Island, Alberta, California, Washington and Oregon. From 2006 to 2008, Jessica also rode for Tosca as a "working student". In 2008, Jessica trained with Lindy Townley and during that time continued to compete in both the hunters and jumpers and was particularly gifted in the medals qualifying and competing very successfully. In 2011, Jessica attended Simon Fraser University taking Women Studies and working towards her Education Degree. She is now completing her post graduate certification to become a teacher in the lower mainland.
We are incredibly thankful to have Jessica back as part of the Twin Rivers team. Words of wisdom from Jessica, "We honour the dream by doing the work". It has been a long homecoming, but it feels great to be back working with these beautiful, loyal, loving, majestic animals.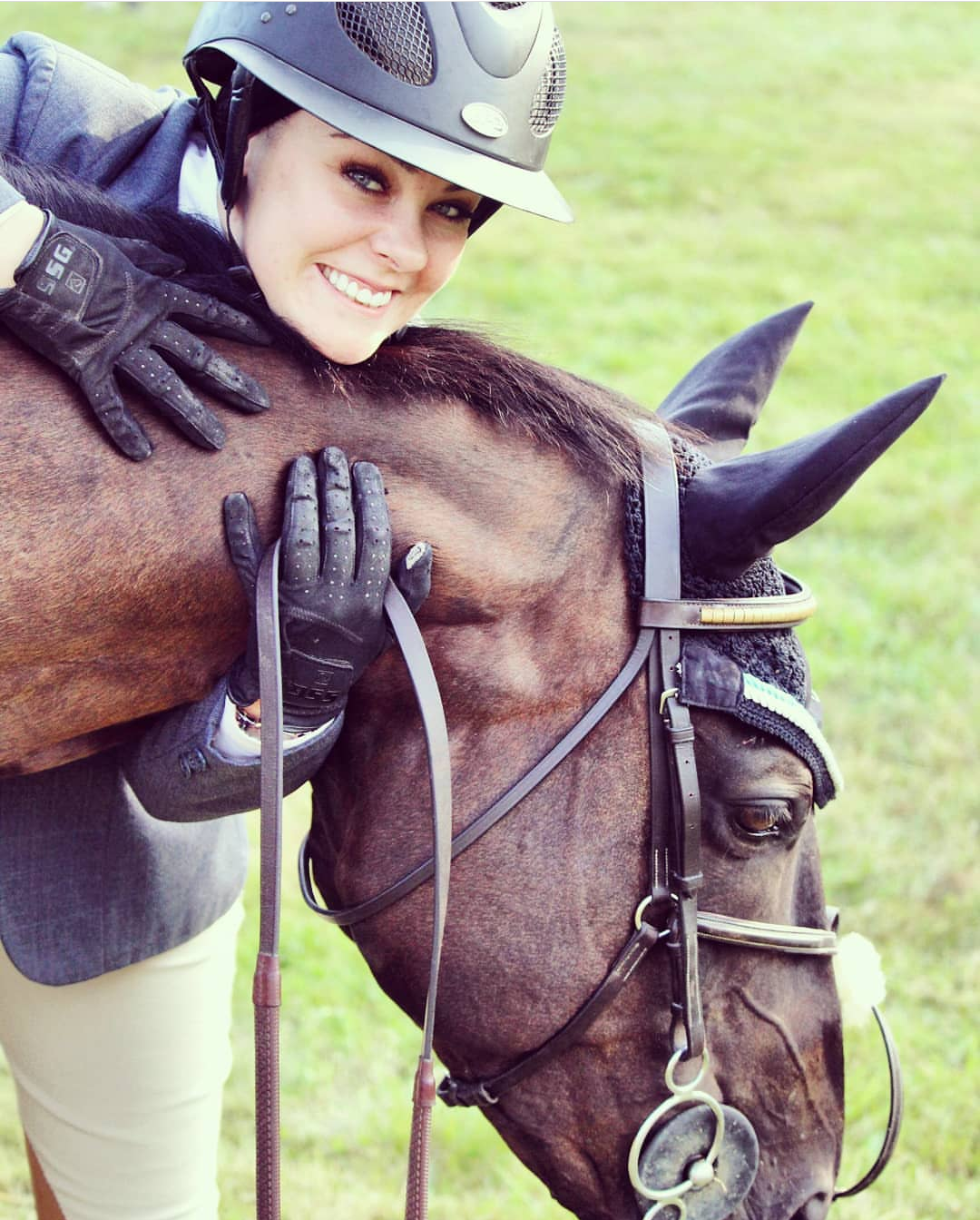 Courtney
Courtney Hunt was in the saddle before she could walk and from there her riding career began. Raised in the barn by her mother, hunter/jumper professional Wendy Hunt, horses were all she knew. When Courtney was 6 years old, a family business of training and sales was started called Ponies 'R' Us. Over the next 10 years they worked with everything from high end sales horses to auction rescues and starting babies. Courtney was heavily involved in the training, rehabilitating, and showing of sales horses. Under her mother's guidance, she also helped coach students and run kids camps in the later years of Ponies 'R' Us.
Ponies 'R' Us retired and Courtney went on to pursue riding on her own. She has spent time as a working student at many hunter/jumper barns around the lower mainland. While she is still offering riding and training, and hopes to eventually be able to work with more OTTB'S and rescues, Courtney's focus now lies in passing her skills on to this generartion of young riders. She spent the last year as an assistant coach at a private riding school. She has experience working with very young students learning to ride, as well as more advanced students in their beginning years of competing. Courtney is very excited to continue this at Twin Rivers, and can't wait to see what the future brings!